Yesterday after school, Amanda, Julie and I went to Kodak, and also the art store to pick up paper and stationary to create a college for Le Grand Chef Sébastian. Today, we spent the entire afternoon putting it all together. Oh my god, we were laughing
for hours.
We glued some
extremely politically incorrect
and
hilarious
quotes made by some of us (including our chef LMAO!) during the school year. And the pix are priceless. We were really proud of it and really put our hearts into it. Ahhhhh so funny. Here are a few snippets of it.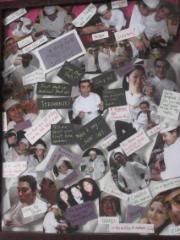 Les Anglos 2007 - 2008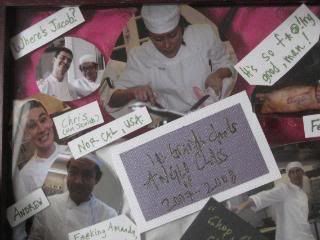 Le Grand Chef - we always liked this photo because he looks like he is 12 eating some sorbet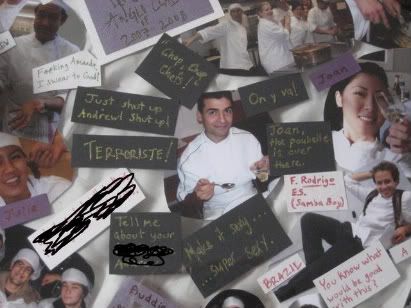 Remember
this post?
HAHAHAHAH - so funny.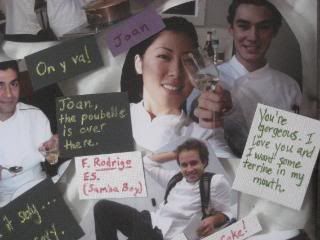 Andrew - the official sabayon king this year. I don't know how many sabayon recipes he has had to do.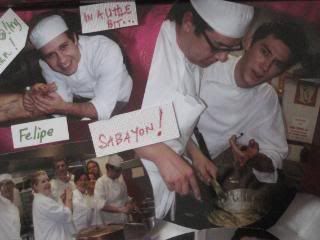 You gotta love the wrapping we did. Luckily I had kept the tissue paper that Andrew had gotten from Lenotre. HAHHHA.
Ah, the memories.